The company was founded in 1989 as a family business. The Plaček Pet Products Ltd. is a subsidiary company of Plaček Holding SE, which is 100% owned by Mr. Dušan Plaček. The Holding companies are also active in the market with pet product retailers in the Slovak Republic, Latvia, Poland, Russia and Ukraine.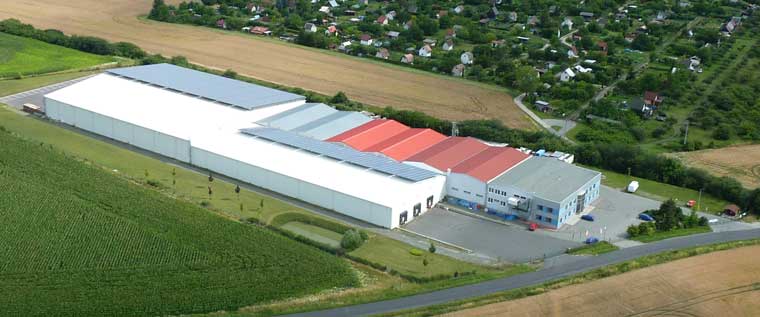 Plaček Pet Products Ltd. is the largest wholesale pet supplies company in the Czech Republic. Own administrative and warehouse facility are in an area of ​​3 hectares. It is located on the outskirts of Poděbrady and the location of the company is logistically very convenient. These premises are the largest in the field of pet supplies in the newly adopted EU countries and is equipped with advanced technology. There are currently more than 120 professionally skilled employees working for the company. From the beginning of its activity, the company Plaček Pet Products Ltd. significantly contributed to building the pet supplies market in Central Europe and today contributes greatly to the creation of standards and improving the quality and care for pets.
The company is dedicated to programmatically using modern management methods and contributes its experience in upgrading corporate ERP within all countries in which it operates. At the same time the company supports the principles of environmental management and energy production, and now the total electricity consumption of the company is generated from its own resources, powered by the company's power plant using renewable resources.
Another members of the holding company in the Czech Republic is SUPER PET, the operator of the retail stores Super Zoo, which is a franchise project. In the Slovak Republic, Plaček Premium s.r.o. operates a leading wholesale and sales retail chain Super ZOO - Amazon. And as the market leader operates a chain of retail stores - DINO ZOO in Latvia. The company's total number of retail stores in the EU is over 100.
The company offers its customers a wide range of pet supplies for all kinds of pets and a small range of products for horses. Included among exclusively distributed brands are unique products, such as Eukanuba, TETRA, HAGEN, Beaphar, as well as other leading brands. The Company also develops the concept of own brands across the range. A very successful brand with great potential is also ONTARIO MAGIC CAT. Selected products are also supplied to veterinarians.
The trading activities of Plaček Pet Products Ltd. are very large and the firm deals with manufacturers all over the world.
The company's goal is to allow pet owners to care for their pets at the highest level, with the help of the high-quality products which the company supplies to the market. We believe that a high level of animal care is positively reflected in the relationship between people.